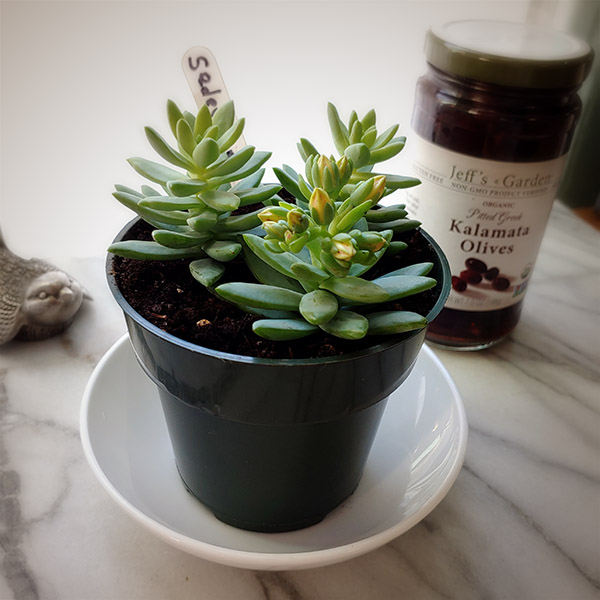 The other night my daughter and her boyfriend had my husband and myself over to celebrate my upcoming birthday. It was a great evening, with wonderful food, fantastic music, awesome conversation, very fun tabletop gaming, and much love. In my typical weirdness, I felt then and still feel now that this was not deserved, the big, positive, warm attention.
My daughter knows me well, and her gifts to me (in addition to the above food, music, conversation, and gaming) were a jar of kalamata olives, and a beautiful little plant. I also received a cool-looking new game, Abomination: The Heir of Frankenstein, which I'd seen highly recommended in recent reviews. As we didn't want to dive into an hour long read of the instructions for a new game, we played a long-time favorite, Betrayal at House on the Hill.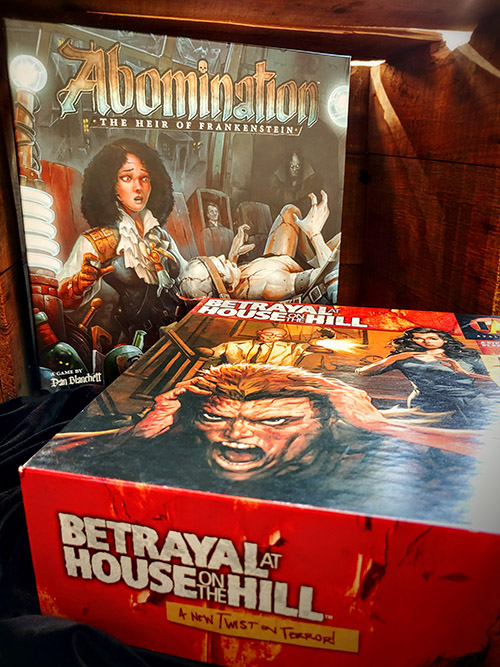 I've never spent this much time or energy contemplating any particular birthday or age. I am not sure why fifty is doing it, but I guess that is not so uncommon. But so far, this one has actually been one of the best.
I'll know soon enough if fifty feels any different from any other age, but regardless, I'm letting go the worry, and just allowing the astounding gratitude I'm feeling for having made it this far, and with this much love in my life.