I studied fine art at Studio 70, a terrific place that was styled after the old art studios of Europe, with Michael Skop, who had studied with Ivan Mestrovic, who had studied for a time with Auguste Rodin. It is a difficult lineage to live up to, but the experience has influenced every aspect of my creativity, and is reflected in my artwork, photography, and writing.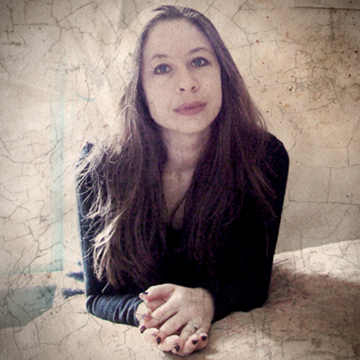 Trying to sum up what writing, or art, means to me, is like trying to capture the sky in a net. It is a need, real and true. I have a need to create, a need to express myself, and a need to share. I am introverted, for the most part, but I put myself out there in a very open way, through writing and images.
I have written on a wide variety of subjects, including progressive parenting, women's issues, alternative spirituality, intuitive arts, mysticism, and health topics. My articles, essays, fiction, poetry, and reviews have been published in a diverse number of magazines, journals, websites, and anthologies.
My art and photography have been published in an interesting assortment of venues, including a Church youth camp guidebook, regional newspapers, and Buddhist magazine; and I enjoy being an exhibiting artist as well. I also own a small handmade jewelry company called Black Rabbit Jewelry and operate an online resource devoted to the intuitive arts.
Recent Shows:
Represent Exhibit, The Soda Plant, Art Hop, Burlington, VT, 2013
5 and Dime, S.P.A.C.E. Gallery, 2013
Small Works, S.P.A.C.E. Gallery, 2012-2013
Art of Horror, S.P.A.C.E. Gallery, 2012
Art of Horror, S.P.A.C.E. Gallery, Burlington, VT, 2011
Dark Art Gallery, Nightmare Vermont, South Burlington, VT, 2010